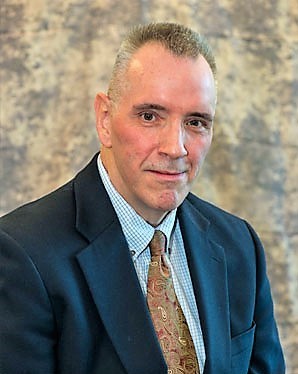 Senior Minister
610-965-3036
Rev. Ron is Unity of Lehigh Valley's Senior Minister and spiritual companion.
He received his professional training as an Ordained Unity Minister and Licensed Unity Teacher from Unity Worldwide Ministries.
Prior to coming to Unity of Lehigh Valley, he served as Associate Minister and Community Care Coordinator at Unity of Fairfax in Oakton, VA. He is also a Spiritual Director, through Unity Worldwide Spiritual Institute and a Reiki practitioner. His hometown is Bryn Mawr, PA.
Rev. Ron is a lifelong and enthusiastic Truth student, with a passion for teaching Unity Principles, and contemplative spiritual practices as tools for personal and organizational transformation and excellence.
He holds the vision of the Beloved Community, a place of awakening, healing, and transformation, where all are welcome, affirmed, and included in the work of co-creating a world that works for everyone. He is actively engaged in interfaith work and social causes that foster understanding and justice, especially for marginalized populations.
"I love the Mission and Vision statements and Core Values of Unity of Lehigh Valley," he says.  "They inspire me to be ever more receptive to discerning Spirit's guidance for this wonderful community and our capacity to make a positive impact for good in the world!"